Reserve/Buy/Sell Gear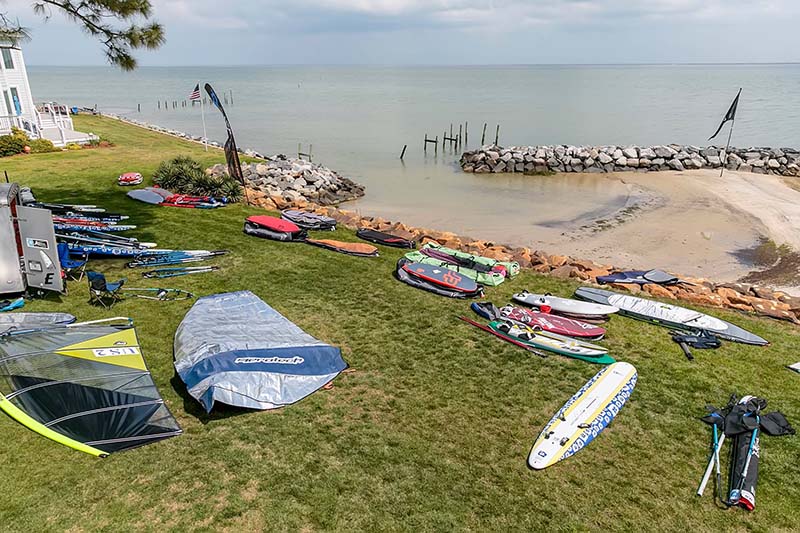 Reserve
WET has Sunday sailing most weekends during the summer through September.
Dave Trumpoldt will typically bring the fleet to Ft. Monroe noon to 3pm.
There is no rental fee for WET members, however you do need to contact Dave to reserve the gear. Reservations are on a first come/first serve basis.
*It is important to monitor the email list for Sunday sail in the event the location is changed.
Buying, selling, and trading within the club is the best way to take advantage of years worth of windsurfing knowledge. Along with getting a very fair price, you'll find yourself getting detailed information on how to rig a particular sail, or which style of board works best in certain wave conditions. Members are always happy to share their experiences and point you in the right direction to reach your windsurfing goals. Buying used items through the club has provided many local sailors with the opportunity to fill out their complete windsurfing quiver without needing to hit the stores. This is a great way to get into the sport while slowly upgrading into a newer setup.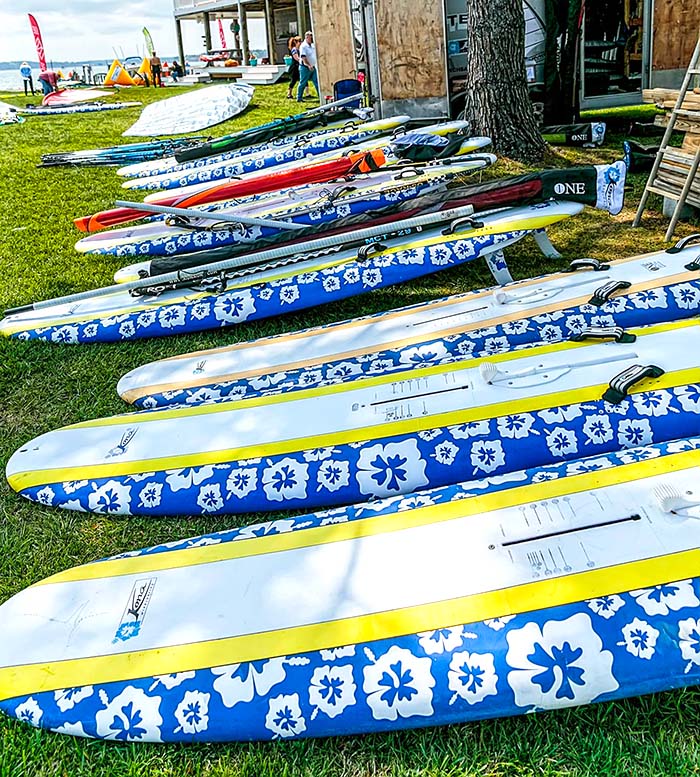 No matter your windsurfing needs, our many regional stores are ready to get you out on the water. And if supporting local businesses isn't enough, don't forget to take advantage of your WET Membership Discounts!
Store offerings include:
Lessons
Events
New
Used
Rental
Consignment