Windsurfing Enthusiasts of Tidewater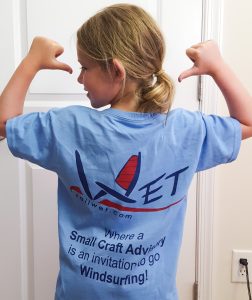 Why join W.E.T.?
Support your Sport/Passion/Addiction and get tied into the local windsurfing community!  W.E.T. represents Southeastern Virginia's Windsurfing interests to the local community, local media, civic and government entities. Your dues help cover costs for the following activities.
---
W.E.T. activities include:
Racing Regatta (Spring)
Intro to Windsurfing classes at Fort Monroe Park in Hampton, VA
Weekend Sailing Events
Lotto Regatta (Fall)
W.E.T. Christmas Party
Santa Sail
Aydlett and Rodanthe NC windsurfing events
Windsurfing promotional events
---
Connect with other sailors by subscribing to the W.E.T e-mail list
W.E.T. is a US Windsurfing affiliated club
*Members of W.E.T. listed on the sailwet.com online list are eligible for gear discounts at Virginia and North Carolina windsurfing shops.   Members are also eligible for additional discounts on Regatta Fees and W.E.T. merchandise.
**Annual membership dues are $20 per individual and $25 per family.  These dues have not changed since the early 90's.  All dues run January through December and are not prorated by month. Dues received in December count toward the following year.